Charlie Riley is S.A.F.E's branch instructor, he's a qualified Martial Arts and Self Defence instructor and his dedication to both spans over 25 years. He began training in Tae Kwondo in Aberdeen, Scotland, at the age of 16 at the Teh's Tae Kwondo Institute under chief instructor Thomas McLaughlin. While training at Teh's he achieved 4th Kup and then moved on to studying Wu Shu Kwan (Chinese Boxing) under Sifu Dr Javad Birjandi (deceased). 
Charlie migrated to New Zealand in 1995. Within a couple of months of being in the country, he started training Kung Fu with Siu Lum Gar and Kickboxing training under the watchful eye of chief instructor Sigung Martin Lindgreen. Charlie initially concentrated on advancing his Kickboxing/Chinese Boxingskills with Siu Lum Gar, progressing through the grades rapidly and becoming one of Siu Lum Gar's Kickboxing instructors.
When Charlie's two son's started learning Kung Fu, he concentrated on working with them and became more involved with Kung Fu, again working his way through the ranks quickly, he started instructing students, even before he was presented with his black sash he was running his own branches at Pakuranga, Papatoetoe, Maraetai & in Manurewa.
Charlie has also been involved with running street self–defence classes for institutes such as The Nanny Centre and The Corporate Academy Group. He also runs self–defence workshops for women's groups, non-profit organisations and provides one–on–one training.
Charlie has a vision that everyone young and old will get the chance to learn the basic fundamentals and techniques of how to defend themselves. He's started already by running several free community-based workshops in Auckland.
With a thirst for learning his training hasn't stopped, he's currently studying traditional boxing and Krav Maga (Combat Krav Maga). In August 2013 Charlie became a registered ICS close quarters combat level one instructor, the 3-day intensive course was conducted by ICS's chief instructor Peter Sciarra. Also in the same month, he became a Protect Self Defence accredited trainer (Level One), the course was conducted in Auckland by Protects Director and Chief Instructor Phil Thompson.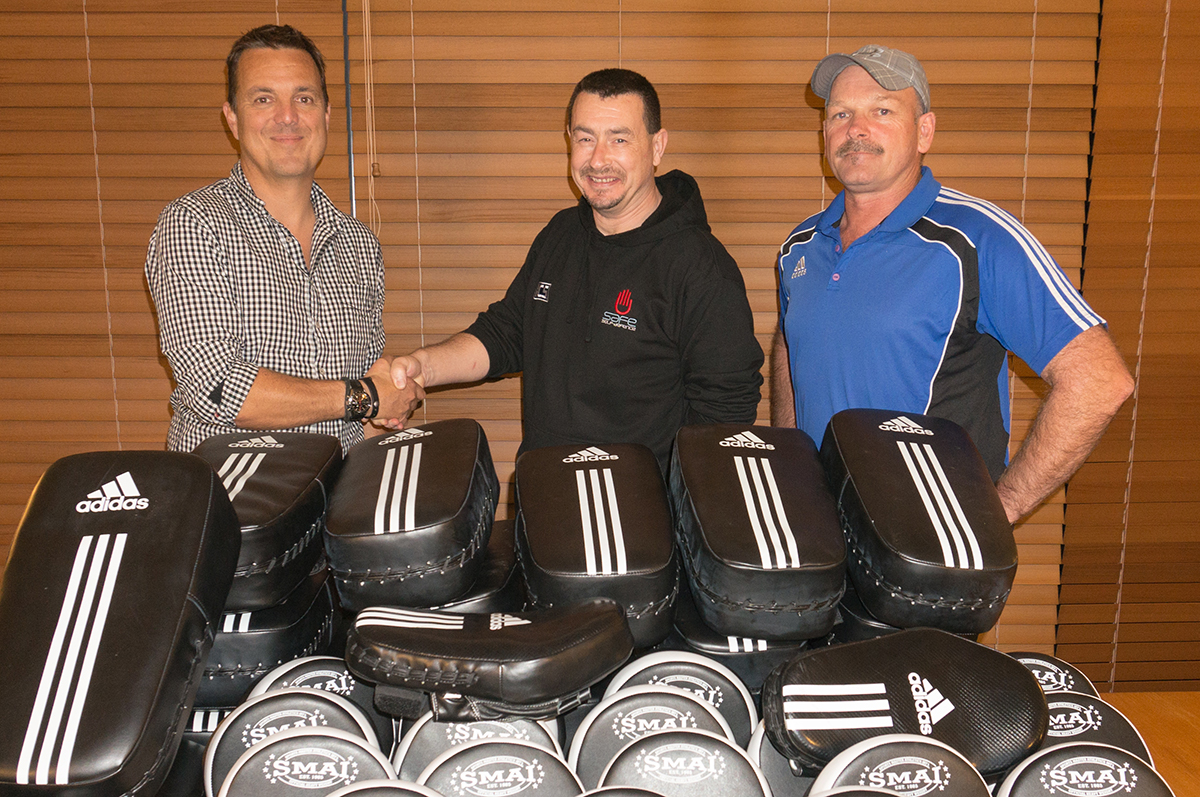 Self-defense classes receive extra equipment.
A local martial arts and self defence instructor Charlie Riley approached the Pohutukawa Coast Helping Hand Trust (PCHHT) earlier this year seeking help to obtain training gear for free community based self-defense classes being held in Maraetai.
With the encouragement of local Paul Gapes and Sir Graham Henry, Teamsports, the distributor of Adidas combat gear, has aided in supplying focus mitts and kick pads. 
Charlie runs paid self defence and martial arts classes where students purchase their own gear to train with but he also gives his time freely to instruct other groups in the community, the supplied equipment will be utilised for this voluntary training.  He has been teaching reality based self defence & martial arts (Kung Fu) in the local area for near on 10 years, mainly for the kids. This year Charlie started doing community based street self defence courses for the Beachlands, Whitford and Maraetai areas. These courses were completely free of charge, spread over a 6 week period and open to everyone over the age of 14. He has also run another two community based courses in South Auckland, Panmure and Mt Wellington.
Simon Male and Garry Larsen explained  that the Pohutukawa Helping Hand Trust operates on a 'from the community for the community' philosophy, where any donations made will stay local  to assist people making a difference in the community, as well disadvantaged people that may need a helping hand in life to get ahead. This is not only financially but also in a mentoring role.