 Founded in 2013, the Pohutukawa Coast Helping Hand Trust relies upon the generosity of time and resources of locals who share a common interest in helping other locals. The Trust meets once a month to discuss applications for funding and to explore ways to best assist our community.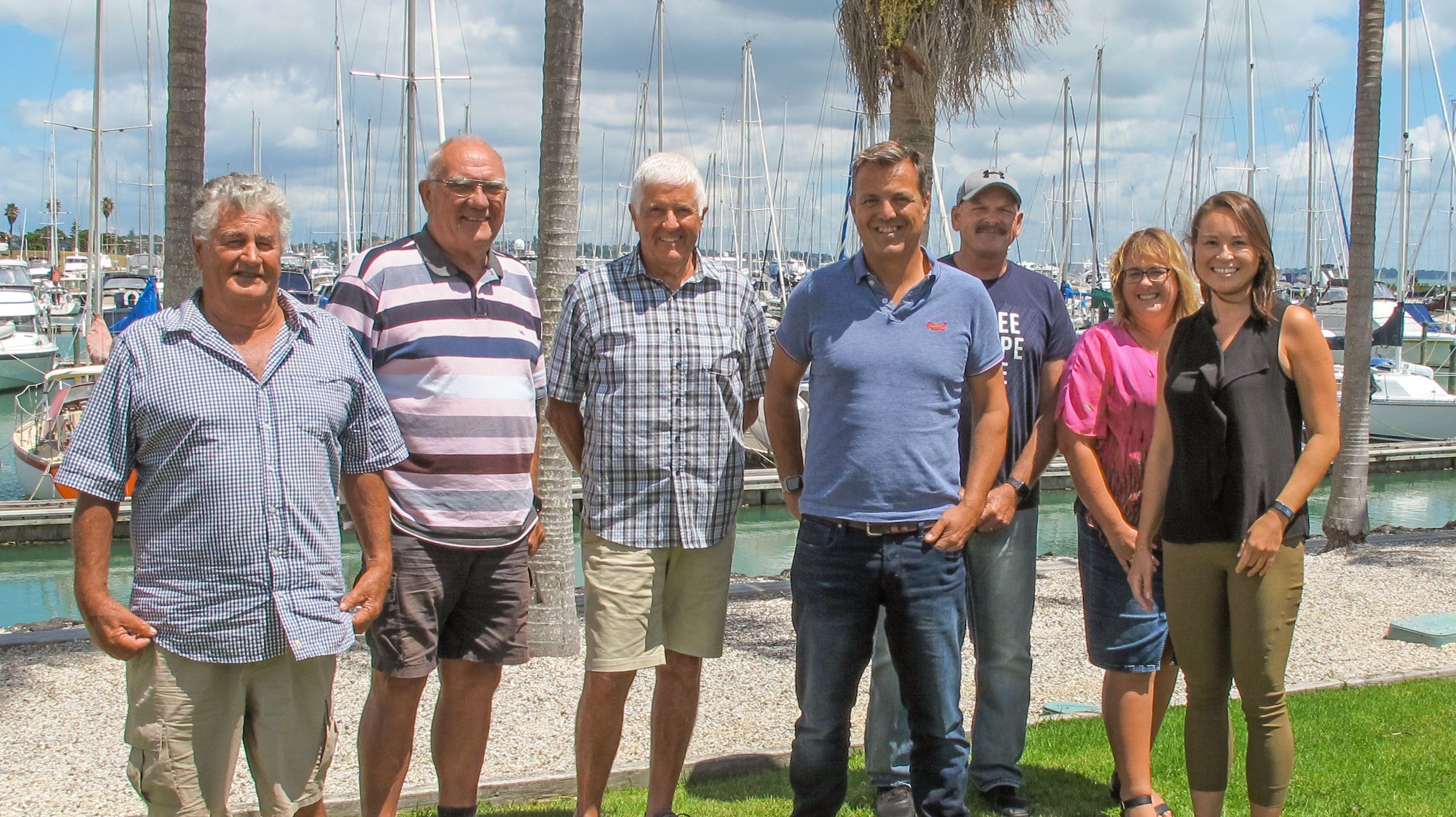 Glenn Miller (Chairperson)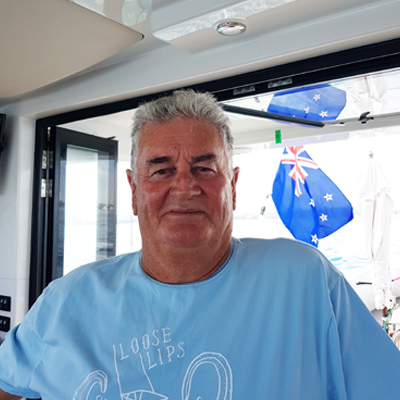 A Beachlands resident for over 40 years Glenn is married and has three adult children who all attended Beachlands School then Howick College.  The Pohutukawa Coast Helping Hand Trust is Glenn's brain child.
Glenn was involved in coaching local junior rugby teams in the late 80s and was also involved in the Te Puru Gym club, was Commodore of Beachlands Boating Club for three years and ran centre board sailing for five years.  Glenn was also a member of the Beachlands Volunteer Fire Brigade for 34 years, and ran in their competition team for 10 years.
Glenn won the Lifetime Achievement Award at the 2014 Pride of NZ Auckland Regional Awards for his commitment to the local community.
Glenn is a Registered Electrician and operated his own successful electrical company in the area for 40 years.
Garry Larsen QSM (Treasurer)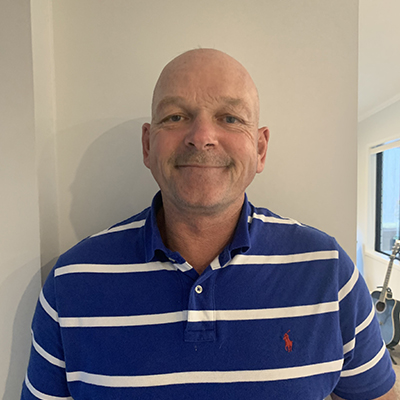 Garry was the first Sole Charge Policemen appointed to Beachlands. The current Police Station was built as a result of a business case he put forward recognising that fact that the Pohutukawa Coast was in need of a stronger policing presence. As a result of Policing in the area he quickly realised it was a place that he wanted his family to experience. He has lived in the district ever since. Garry is married with two older boys. 
During his extensive career he has been involved in a number of communities mainly in the South and East Auckland areas.  He has helped establish a number of voluntary community groups working to make our communities safer.  He is currently a Police Coastal Master on the Auckland Police Maritime Unit.
Garry received the Queens Service Medal in 2005 for Public Services.  He attributes this award to the work he has done in the community focusing heavily on youth, and issues facing them in these modern times.  Garry is very aware of the problems facing our children and has assisted numerous families in the past on ways on how to deal with their troubled teens.
Melanie Llewelyn (Secretary)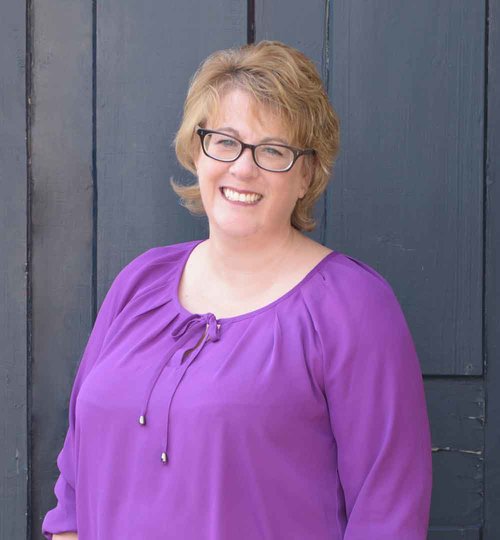 Melanie has lived in Beachlands for over 20 years (apart from a couple of years in London) and has two children (and a husband) who attended Beachlands School. Melanie is a big fan of local junior rugby and was Secretary of the Beachlands Maraetai Rugby Football Club for five years.
For 12 years, she worked locally managing (part-time while her children were young) her husband's successful electrical contracting business, that worked both locally and throughout Auckland.  Having sold the business in 2015, Melanie has now returned to a career in technical proposal writing and bid management for contractors delivering local government infrastructure projects.
Melanie has a Bachelor's Degree and Post Graduate Diploma in Geography and a genuine interest in people and places, the environment and community development.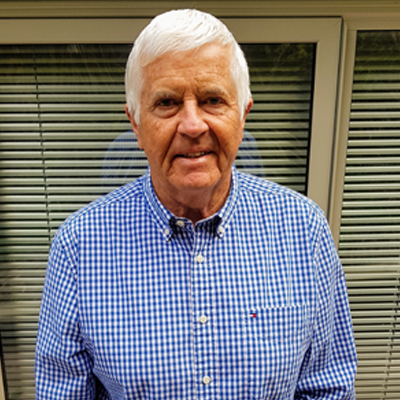 Barry practiced general medicine in Beachlands and Maraetai since 1975 until his recent retirement and is well-known within the community. He has lived in Whitford for 30 years.
Over this time, he has participated in various community and sporting organisations and has seen the Pohutukawa Coast mature into the pleasant community that we share today.  Barry is delighted that this Trust will give assistance to those among us who wish to fulfill their ambitions.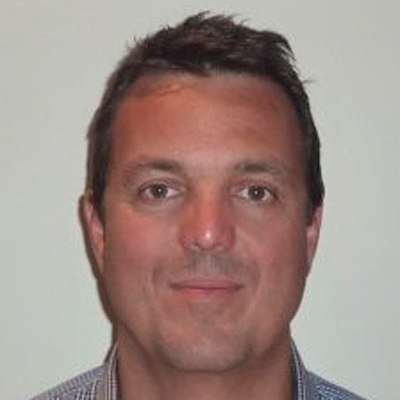 Simon was born and grew up in Whitford and returned to the area around 25 years ago to both work and reside in Beachlands.  His family's history traces back many years with part being among the original settlers of Whitford.
Working, living and raising a family locally, as well as a Managing Director of businesses that employ and contribute to the local community, Simon has first-hand experience and understanding of the needs in the area.
Simon believes that although the community is very generous and are willing to support a good cause there is a real need in the area to be self-sufficient, and to see that what is given is flowing directly through to tangible improvements for local people.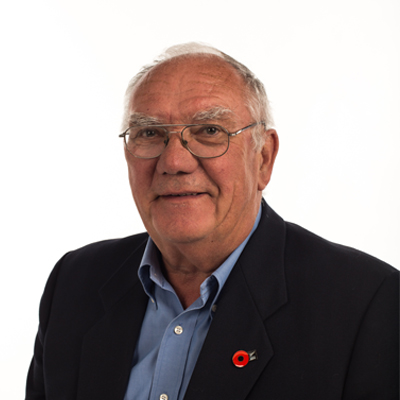 Malcom has represented the Wairoa sub-division on the Franklin Local Board (FLB) for the last 7 years and sees his role as a trustee as the "go between" for the Trust and Council.
Until recently, he lived in Beachlands for four years,  and will continue to have a strong presence in the area and of course represent it on the FLB.
Previously he had set up and run his own vineyard in Hunua, selling wine to many top restaurants in Auckland and also exporting to the United Kingdom.
Malcom holds a degree in Mathematics from Christchurch College University in Cantebury UK and Diploma in Human Resource Management at MIT. Previously having worked for 28 years at F Hoffman La Roche, finally being a Business Unit Director.
He has been involved in rugby for most of his life, playing for Kent then Bath and more recently assisting coaching for Bombay Under 21s and then the Premiership team. In addition, he played schools country cricket and for many years represented Norfolk at Country level golf.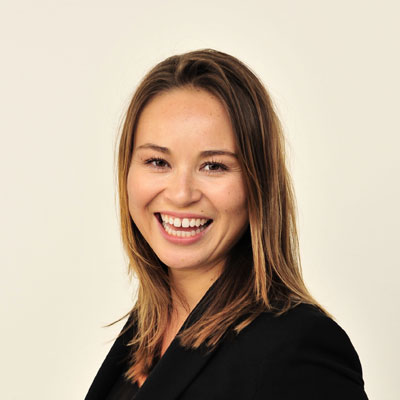 Director of Giles & Liew Chartered Accountants and member of Chartered Accountants Australia and New Zealand (CAANZ), Kylie and her team have been helping Pohutukawa Coast locals with their Accounting and Business Advisory needs for the last 20+ years. 
Having recently opened a branch in Pine Harbour, Kylie wanted to extend Giles & Liew's support of small and medium sized businesses to the Pohutukawa Coast Helping Hand Trust as a way of giving back to the community and providing a hand-up to those who have demonstrated a commitment to success.